CarShield Reviews - Is This the Real Auto Warranty Deal?
Having been considered as one of the best auto protection providers in the US, CarShield manages to distinguish itself as a great choice when it comes to car insurance services in the country. Aiming to provide what they call as extended service protection plans for vehicles of all sorts, the company has cut unnecessary expenses for their clients.
The company also gives its customers options to choose their own preferred Automotive Service Excellence (ASE) repair facility in the U.S. or in Canada, as well as avail of the 24/7 towing and roadside assistance. There is also a rental car coverage which is ideal for people who need an extra car for their scheduled destination trips.
CarShield claims to have spent signing-off on claims amounting to a gargantuan $1 billion may be a sign that they are really into insuring your car.
However, you may need some patience with the plan quoting process as CarShield insists on calls when giving a price quote. So don't expect an email. But with 31 options and a generous mileage offer, this company has lots more to offer.
Diving Deeper into CarShield's Car Insurance
CarShield is a car warranty provider and a brokerage company that specializes in providing insurance to automotives. Their specialty — extended car warranties. What's great about their insurance policies is that it can go together with the warranty that comes with the newly-purchased vehicle from the car dealer with the goal of further extending its reach and coverage.
CarShield also works with multiple automotive service contact providers to help you choose which warranty plan is right for your car and, of course, budget. Specialty plans are also offered by the company to cover your car's electronics. And this isn't just confined to four-wheeled vehicles either, as it can also be applied to motorcycles and even all-terrain vehicles.
Also, the company provides the extended warranty and is also the one that implements the insurance service and the contract's fulfillment. Be sure, though, to give an extra look at the car warranty's guide before comparing plans and choosing which is right for you.
CarShield Car Warranty Policies
CarShield offers insurance policies for brand new and used cars alike, as well as for motorcycles. ATVs and other off-road all-terrain vehicles are also included. There are five types of policies offered. These are Powertrain and Powertrain Plus, Comprehensive, Specialty, and Motorcycle/ATV, all of which are further explained below.
1. New Car
The New Car insurance policy is one of the most popular insurance policies among CarShield's offerings. Intended for car owners who had short-term policy insurances which have already expired. This is the best option if you want to make the most out of your insurance. This also includes roadside assistance, which comes in handy if ever you have a car that's already over ten-years-old.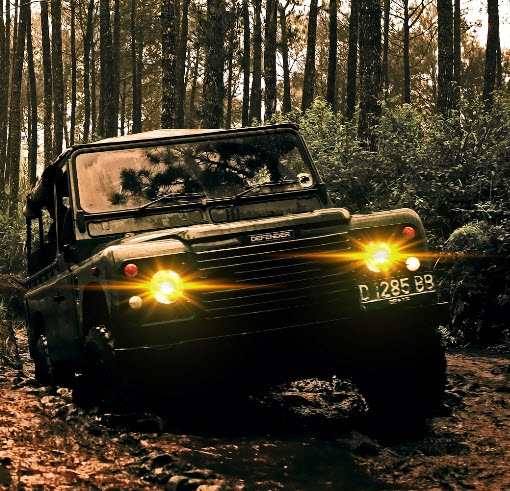 2. Comprehensive
Comprehensive insurance policy, however, offers a slightly less coverage compared to the New Car option. This is made to cover only the essential components of a car. In simpler words, those parts that operate the car are the only ones covered. This includes the air conditioning, transmission, engine, water and fuel pumps, starter, and all the electrical involved in a car's performance. There are, however, a few exclusions when it comes to the electrical components.
3. Powertrain Plus
Powertrain Plus insurance has less coverage compared to the Comprehensive plan mentioned above. However, this is because it is intended to deal with higher-mileage vehicles. This option covers a car's starter, alternators, water pumps, air conditioning, transmission, and other specific engine functions.
4. Powertrain
The Powertrain option is the slightly scaled-down version of the Powertrain Plus plan. This option focuses heavily on a car's mechanical parts or those that provide power, hence the name powertrain.
A car's transmission, lubricated engine parts, and water pump are also covered. If you're short on budget and you just want to include the important and very vital components of your car, then this is the plan for you. Just be ready to expect additional expenses if the other excluded parts are damaged or would need repairs.
5. Specialty
Then, there is the Specialty policy which covers components which aren't usually covered by insurance contracts. This covers a car's electronic components, air conditioning, built-in screens and TVs, turbochargers, air conditioning, steering, and a few more.
There is also a variation of this plan — the lease-end coverage which is made to cover the costs of repairs when you are to return a car. Examples of these are wheel rim damage, minor body dings and scratches, and other repairs that are commonly required by the car dealer. This is more about looking at the specific areas that might be damaged in your car.
6. Motorcycle/ATV
The Motorcycle/ATV insurance policy is intended for road driven off-road and road driven motorcycles, as well as ATVs. This is one of the reasons why CarShield remains as the top insurance provider because most companies simply leave these kinds of vehicles out.
Motorcycles and ATVs are also subject to many of the mechanical issues that affect cars but rarely are offered similar strong warranties given to the latter. And because situations and places where these vehicles are driven aren't the same with regular cars, it's important to get an insurance policy that is designed to deal with these kinds of vehicles. Well, that's just what CarShield's Motorcycle/ATV insurance gives.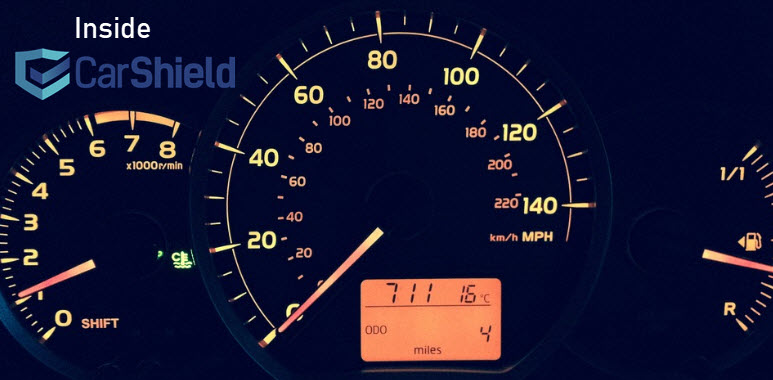 Choices
One of the things that makes CarShield so popular is that it offers the most vehicle insurance plans. They also offer the least restrictive mileage limit, making it an enticing option for owners of second-hand vehicles.
You don't have to worry if your car has high mileage or if you're short of budget as there are multiple car plans available. Everything is in CarShield.
Quoting
CarShield offers 31 plans in total that goes perfectly well with a few restrictions. However, their quoting process isn't as smooth as silk due to the sometimes delayed response of their customer service.
It's also worth noting that their customer service responds faster if you query through a phone call and not through email. The entire quoting process of CarShield focuses greatly on sales calls, which, unfortunately, isn't convenient for everyone.
Length of Contract
Another cool thing about CarShield is its contracts, specifically speaking, its duration. The 31 available contracts vary in length and averages at about 14 pages or 452 words per page. This means that their contracts are easy to read and won't mire you in doublespeak.
The Last Word
Everyone must know that buying your car isn't where your vehicle expenses end. Maintenance and repairs should always be included in one's expectations. Repairs can cost an average of $1,000 per year.
Also, the total average annual cost of owning and operating a vehicle can top out at a staggering $8,000 or even higher. Combine that with the costs of the possible sudden breakdowns and wear and tear and you've got yourself a hole in your pocket.
And aside from the extended warranty, it's also important that you set aside a few bucks for a service plan to somehow reduce miscellaneous expenses. There are a lot of coverage options to choose from when you're with CarShield. Best of all, you get to enjoy their few restrictions even if you've got lots of miles tucked under your sleeves.