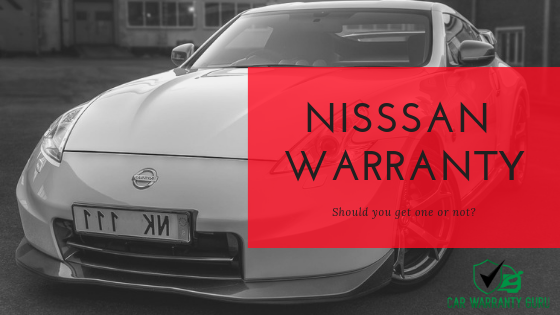 Warranties were created to offer protection to car buyers for a specific period of time after the initial purchase. This is very important because even a newer vehicle can have design defects or other maintenance problems. Even basic repairs can be very expensive over the course of a year.
Every new Nissan comes with a basic "bumper-to-bumper" warranty in addition to powertrain protection. However, these coverages will eventually expire and you will need to consider an extended warranty.
While the Nissan extended warranty is an option, you should seriously consider a third-party extended warranty because they offer certain advantages over Nissan's extended coverages.
Nissan Warranty Coverages
The Nissan warranty has a combination of the following coverages:
3 year/36,000 miles– This is considered the basic "bumper-to-bumper" warranty. This protection covers any problems or defects related to the design of the vehicle. This can be for cosmetic or mechanical issues.
5 year/60,000 miles– This warranty offers protection for the powertrain and the related major components such as the oil pump, fuel pump, or water pump.
 
10 year/120,000 miles warranty extension– This coverage is designated for some 2003-2010 vehicles that were designed with a continuously variable automatic transmission(CVT)that were prone to certain problems.
What Your Nissan Warranty Does Not Cover
While Nissan provides protection for many items, not everything is covered. Below is a list of things that Nissan extended warranty will not cover. Or what will void your warranty:
Routine maintenance such as oil changes, brakes, filters, and tune-ups.
If you fail to follow the required maintenance schedule in your driver's manual, you could have to pay for any problems that may arise. For example, if you fail to change your oil on time and the engine fails, you will have to cover the cost.
If you use non-certified spare parts, your warranty will not cover the repair.
The warranty will not cover fees associated with an emission failure.
Nissan will not cover any parts from an aftermarket vendor or problems arising from said parts.
In addition, the basic "bumper-to-bumper" warranty does not cover items such as tires, headlights, accessories, and electronic systems.
Your Warranty Has Expired, Now What?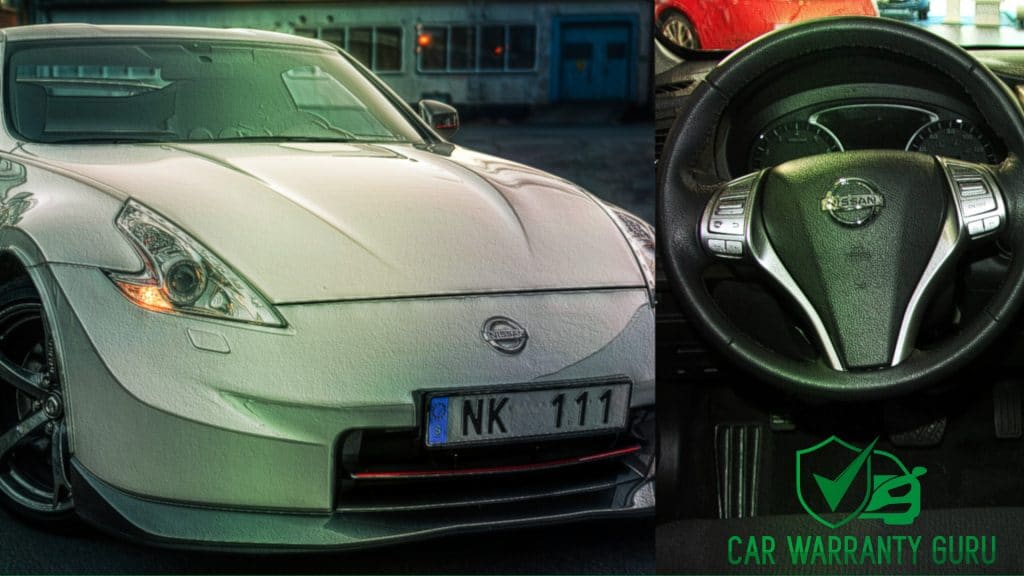 Once your warranty expires, the dealership will propose two options: continuing with no warranty and incurring all the costs, or purchasing a Nissan extended coverage plan. The extended plans have different tiers to include Gold Preferred, Silver Preferred, and Powertrain Preferred.
The Powertrain Preferred is the entry-level plan and covers repairs related to the following systems: Powertrain, brakes, suspension, fuels, electrical, and air-conditioning.
The Gold Preferred plan covers all major components and systems excluding routine maintenance.
The Silver Preferred plan provides additional coverage to the systems covered under the Powertrain Preferred plan.
Is a Nissan Extended Coverage Plan Worth the Investment?
It is important to keep in mind that no matter how well-built a vehicle is, it will still experience problems.
Besides, as the vehicle ages, it will require more maintenance on expensive items such as alternators, starters, water pumps, power steering pumps, fuel pumps, and the powertrain. Also, a warranty will save you money and provide peace of mind.
Best of all, an extended warranty that is transferrable will improve your car's resale value.
Third-Party Extended Warranty
When it comes to purchasing an extended warranty, it is important to keep your options open and shop around. Third-party extended warranty plans can offer some advantages compared to Nissan plans. Some of the following plans are offered by third-party companies:
Titanium plans typically offer "bumper-to-bumper" coverage for a specified period that is comparable to the major manufacturers.
Platinum plans usually offer the highest level of protection.
Gold Plans cover major systems and are ideal for vehicles with over 90,000 miles.
Silver plans typically cover essential components of your vehicle's major systems.
Bronze plans focus primarily on powertrain protection.
Benefits of Third-Party Extended Warranty
A third-party warranty provides many benefits:
Low price
Most third-party warranty plans are competitively priced and cost less than Nissan plans.
Payment options
Third-party plans usually have a variety of flexible payment plans which feature lower payments.
Money back guarantee
Most plans typically offer a 30-day money back guarantee no questions asked if you are unhappy with your warranty plan.
Roadside assistance
Most plans also offer free 24-hour roadside assistance which includes towing, rental car, gas, and other trip interruption benefits.
Repairs
Unlike dealership factory warranties, third-party warranties give you the flexibility to choose the mechanic of your choice.
Claims
Third-party companies typically pay the shop directly in a timely manner. That is another hassle-free experience for the car owner.
For the Long Haul
In closing, Nissan offers a basic "bumper-to-bumper warranty" and a limited powertrain warranty for all of its new vehicles.
The warranties are good and will cover most problems that you will experience. However, it is important to remember that your warranty does not cover everything and will also eventually expire.
Once your warranty expires, you will have to choose between no coverage, a dealer extended warranty, or a third-party extended warranty. While an extended warranty through Nissan is a good option, you should shop around and consider a third-party warranty company because they offer more benefits and broader coverage in the long run.
One for the Road – Nissan Transmission Problems Not Covered By Your Dealer Extended Warranty