Everything You Need to Know About Powertrain Warranty and More
Everything you need to know about Powertrain Warranty, we've got it for you.
Coverage – check. Contracts and duration – check. Companies – check.
What Does a Powertrain Warranty Cover?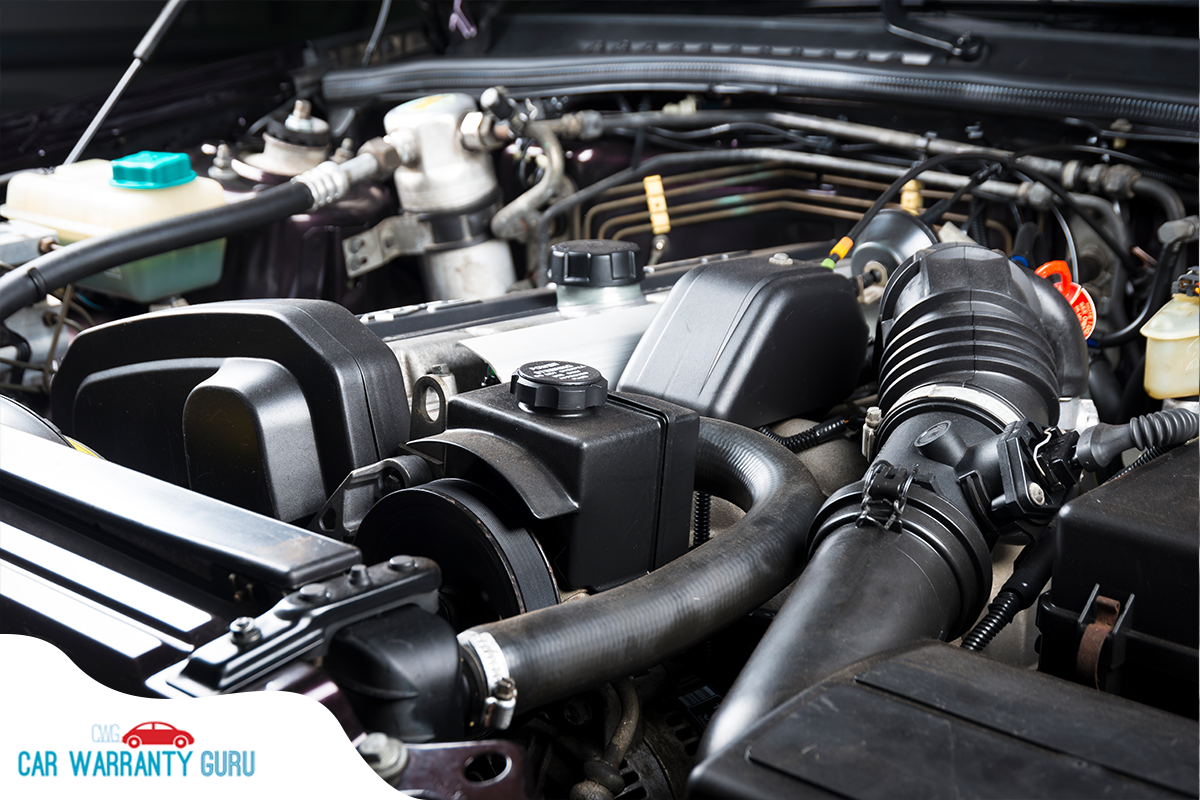 A powertrain warranty covers the engine, transmission, and axles of your car.
Included are the pistons, crankshaft, gears and timing belt, oil pump, and exhaust and intake valves. However, the year and repair history of your engine will affect the extended warranty coverage and the cost.
Engine Size Matters
The engine size is an essential factor of the powertrain warranty.
The more powerful the engine, the more expensive it becomes. That means increased upkeep and costs.
Your 4-cylinder 1.8-liter Toyota Corolla will have a lower priced extended warranty than say a 3.5-liter V-6 Nissan Maxima.
Automaker and brand reputation also comes in play. The Toyota Prius engine has been ranking high in reliability for years. Meanwhile, the Ford compact and sub-compact car engines have rated poorly.
Front and Rear Wheel Drive Setups
Regardless of whether you are driving a rear-wheel or a front-wheel drive, the powertrain warranty will include the axle shaft and its housing.
Other Powertrain Components
Other components covered are what we call the powertrain control module (PCM). The PCM will vary from car to car. A typical powertrain warranty coverage includes sprockets, gears, and chains.
However, your standard powertrain warranty will not cover your sensors.
Likewise, the most important thing to remember is to read your contract and check the coverage.
Bear this mind, having your axle shaft replaced will cost you anywhere from $435– $650.
However, the clutch isn't usually part of the standard coverage and getting it replaced will cost you $600 – $1,100. Other usual exclusions are hoses, wiring, and lines.
Powertrain vs Drivetrain: Side by Side
The Powertrain and the Drivetrain are similar and often go hand-in-hand. Because of this, most people mistake one for the other.
In a nutshell, talking about the powertrain is talking about the drivetrain as well.
Drivetrain definition
The drivetrain refers to the powertrain's mechanical parts. This also includes the shafts and gears which connect the engine to the car's wheels.
Some experts, however, argue about its scope. Others also include the parts which come right after the engine but do not include the transmission. Accordingly, this means that all the components which assist the drive comprise the drivetrain.
There also are different kinds of drivetrains according to the vehicle type, whether it be manual, 4WD, all-wheel-drive, etc.
Parts of the drivetrain
For manual transmission cars, the drivetrain consists of the flywheel, clutch, and gearbox. The propeller shaft, rear axle, and both the final drive and differential are also some of its other components.
Cars with automatic transmission cars would include the torque converter, transmission, propeller shaft, and the rear axle.
For Front-wheel drive cars, the drivetrain includes the clutch and the transaxle set. The gearbox, final drive, drive shafts and constant-velocity joints for each wheel, and differential are also part of it.
What is Powertrain?
The powertrain, on the other hand, serves primarily as the "musculature system."
The system converts the power given off by the engine into movement. The drivetrain is also considered to be a part of the powertrain. Meanwhile, the powertrain is what transforms the engine's power into motion and thus keep it running.
How Much is a Powertrain Warranty?
There is a risk, however, that you may end up not being able to use the warranty you bought. A median extended warranty costs an average of $850 to $ 1,200 for the duration of the coverage.
As mentioned, historically reliable cars will cost less than a car with dodgy reputations. On average, a Chrysler owner will pay more than $1,500 while BMW and Mercedes-Benz owners will probably shell out more than $2,000.
Why should you buy a Powertrain warranty?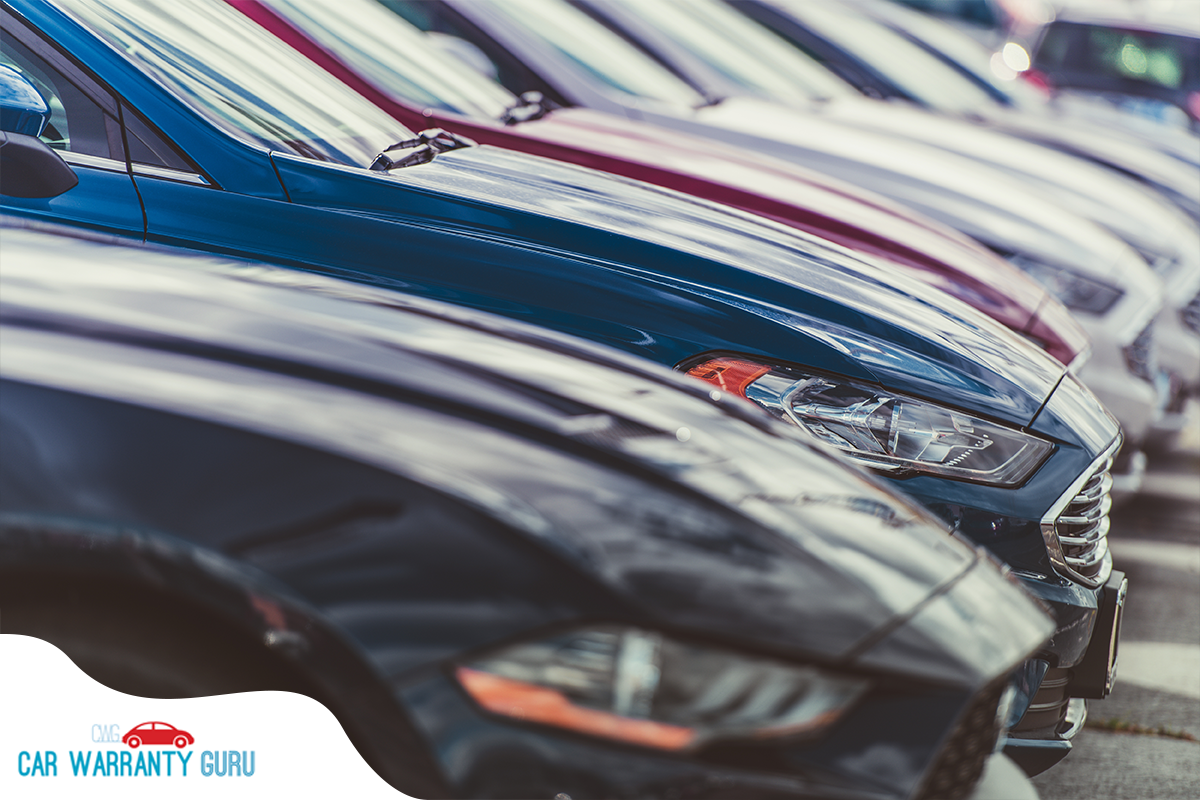 Powertrain warranties are useful for both new and old cars alike.
In the case of new cars, the manufacturer's warranty includes the powertrain system. However, warranties for new vehicles usually cover 3 to 5 years or 50,000 to 60,000 miles, whichever comes first.
Car Warranty Guru recommends getting your pre-owned vehicle covered even with a powertrain limited warranty as car engines are notorious for breaking down as soon as the manufacturer's warranty runs out.
Don't Shoulder High Cost of Repair or Replacement
Powertrains have the most complicated mechanisms. It's no surprise that these mechanisms happen to be one of the most expensive among all auto car parts.
Getting a warranty, as with all other warranties, will allow you to either cut down on the high costs or get repairs for certain parts entirely for free.
The Costs of Powertrain Repairs
Weigh the annual cost of your powertrain warranty coverage with the possible expenses if your drivetrain or PCM conks out:
Replacing the engine – $7,000
Replacing the transmission assembly – $5,100
Replacing transmission and torque converter – $5,000
Replacing the transmission assembly – $3,900
Replacing the timing chain – $1,450
Replacing the axle shaft – $485– $607
Get Road-Side Repair Assistance
Old cars and those with higher mileage are more prone to breaking down. Your car breaking down in the middle of nowhere in the middle of the night can cost you more.
Gain More Confidence and Safety with Every Drive
Keeping safe on the road should be every driver's concern.
First, you are confident that you are getting where you mean to go.
Second, you are secure that you're getting to your destination safe and sound.
Finally, both of these have immeasurable value
Think work efficiency. Or getting to your sales appointment on time. Think plane rides and beating the rush hour traffic. What about your waiting date or merely getting to the church on time.
What gets covered?
While coverage varies from one warranty supplier to another, so get a quote first.
Check the list of car parts that are either included or excluded in the powertrain coverage.
Engine
Replacement for engine parts can cost as much as $300 for the water pump, and as high as close to $2,000 for the timing chain. The typical warranty covers all these parts.
Wheel Drive Systems
The expensive part of wheel drive systems are the joint replacements for velocity, for both the front and rear wheels of the car.
The three most expensive parts include the axle seal and shaft, and the constant velocity Joint. Replacement of any of the three can cost from $150 to as high as $3000.
Gaskets, Seals, and Internal Parts
Other parts that can be covered by powertrain warranties include the seals and gaskets, provided that they are no longer able to function, and are more than just leaking. The sprockets, gears, and chains are some of the other internal parts are typically covered by most warranty companies.
What is
NOT

Covered?
Wear and tear parts are not included.
Gears, sprockets, lines, hoses, wiring, and connectors are part of a car's wear and tear components. Also, module programming or transmission control modules in newer cars are usually not covered.
Improper handling will probably void your warranty.
Improper or insufficient maintenance of your vehicle or both are not covered in your typical powertrain warranty. A collision or an accident would require an insurance and not a car warranty coverage.
Powertrain warranties will not cover damage caused by corrosion, rust, as well as environmental causes.
How long does a powertrain warranty last?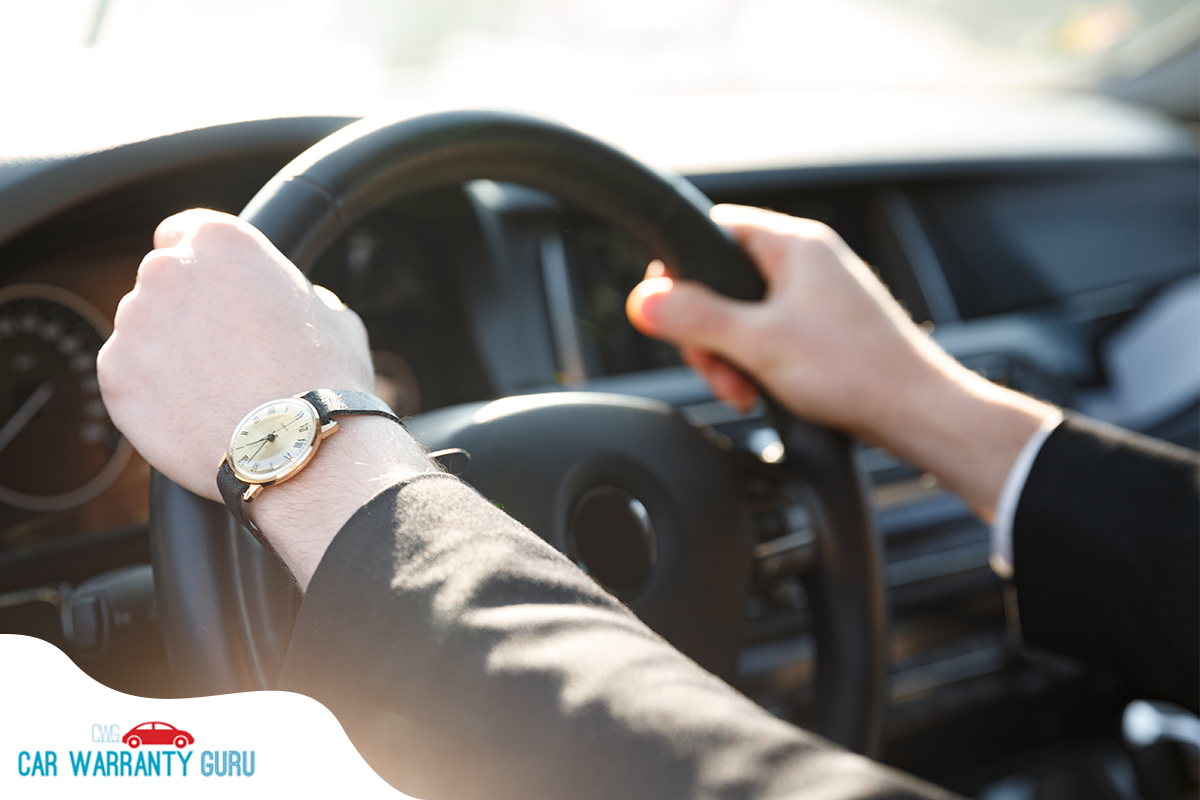 The duration of your warranty contract depends on what extended warranty you will purchase or the manufacturer's new car warranty.
Manufacturers like Mitsubishi, Hyundai, and Kia will give a 10-year guarantee on their powertrain warranty. Volkswagen sets a 6-year warranty.
For second-hand vehicles purchased within ten years, the remaining number of years on the powertrain warranty will be the number of years you have left in the original contract. The caps can range from as little as 50,000 miles to as high as 72,000.
The Best Powertrain Warranty
1. Our Top Pick! – Carchex: A Smarter Way to Do Car

Carchex offers specific powertrain warranties with five different plans, depending on what you want to have covered. Their most affordable plan is the Bronze coverage which is valid for five years.
The Silver, Gold, Platinum, and Titanium Powertrain Warranties have the most extended terms available, at seven years on average.
The Titanium plan is the most extensive plan, guaranteeing a "bumper to bumper" coverage.
The Long Haul
Car Warranty Guru also recommends Carchex for high-mileage vehicles. This is primarily for those who want powertrain warranties for cars that they use for regular long-distance travel.
Apart from the different coverage plans, there are as many as 18 various contracts that you can select, and the cost per mile on average that it covers is one of the most affordable among the companies that offer such warranties nowadays.
2. The Close Second – Autopom

One company that takes powertrain warranty up a notch, and is one of the most affordable is Autopom.
It has a staggering 21 vehicle service contract options. And it's mileage restriction? 225,000 miles!
They have four coverage plan levels to help cover just about all electrical and mechanical in your car.
Autopom also offers a Powertrain plus option that comes with coverage of named components. The Powertrain Plus includes all the major systems that are essential to your car function.
These parts include the Engine, Transfer Case, Transmission, Differential Assembly, and Drive Axle.
Moreover, they also have plans which cater to other components like electrical, fuel, and air conditioning systems if you prefer something with heftier coverage.
Checking the Autopom Contracts
Autopom contracts are also some of the easiest and the shortest to read. Thus, it would be a lot easier for you to find coverage that would suit your powertrain warranty needs.
All in all, these terms can last for three years to as long as six years. You can also choose additional mileage coverage options of up to 100,000. These terms are subject to availability in other states or countries.
On the Right Track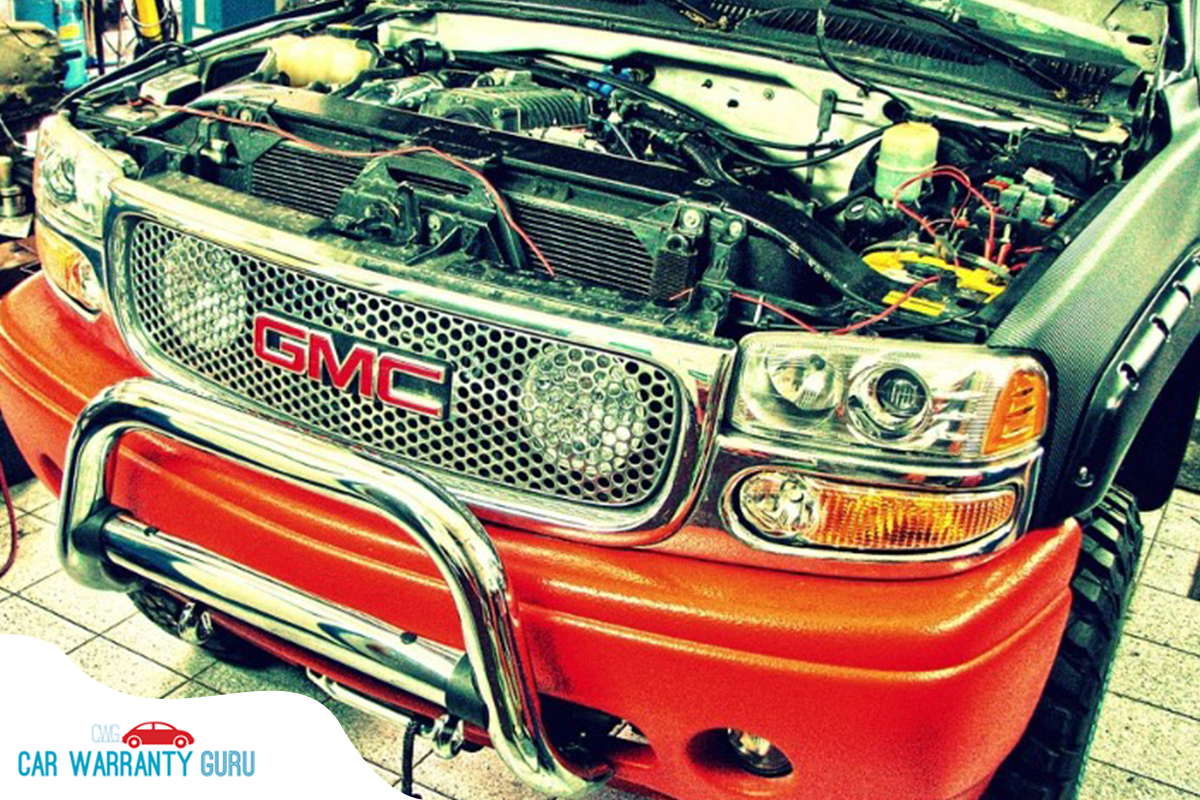 Finally, this article has guided you through all that you need to know about powertrain warranties. Above all, what matters is that you sit and check your powertrain warranty of choice thoroughly. Check the coverage details.
Also, there are companies that either give you a quotation depending on the car details that you provide. And those details will include the number of years and the model. Also, some companies will let you choose from some options, which vary according to the price, the coverage, and duration.