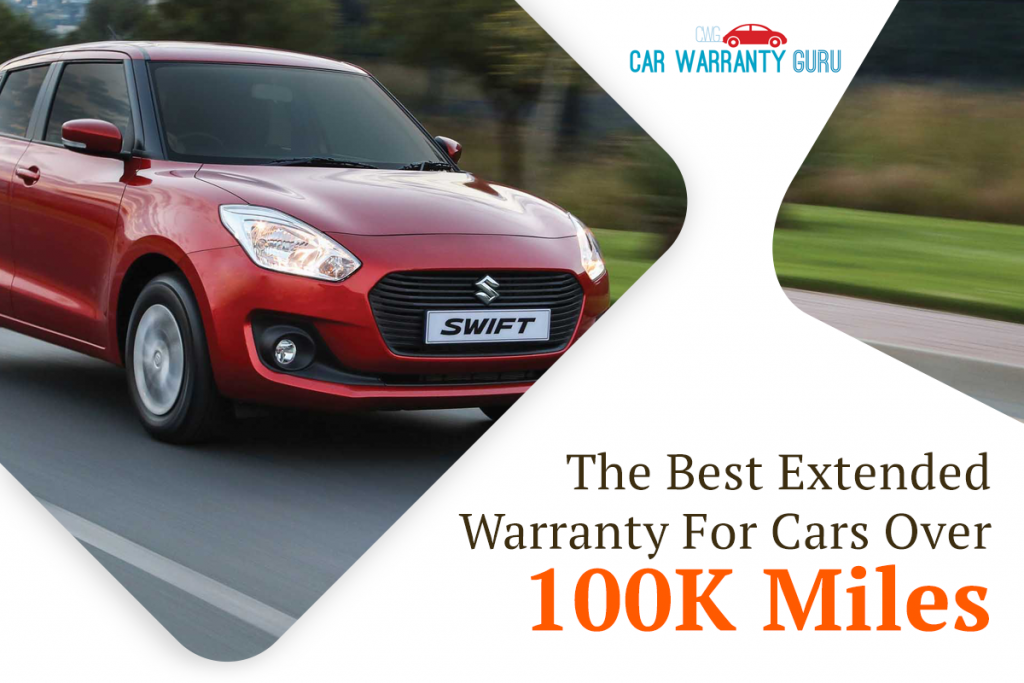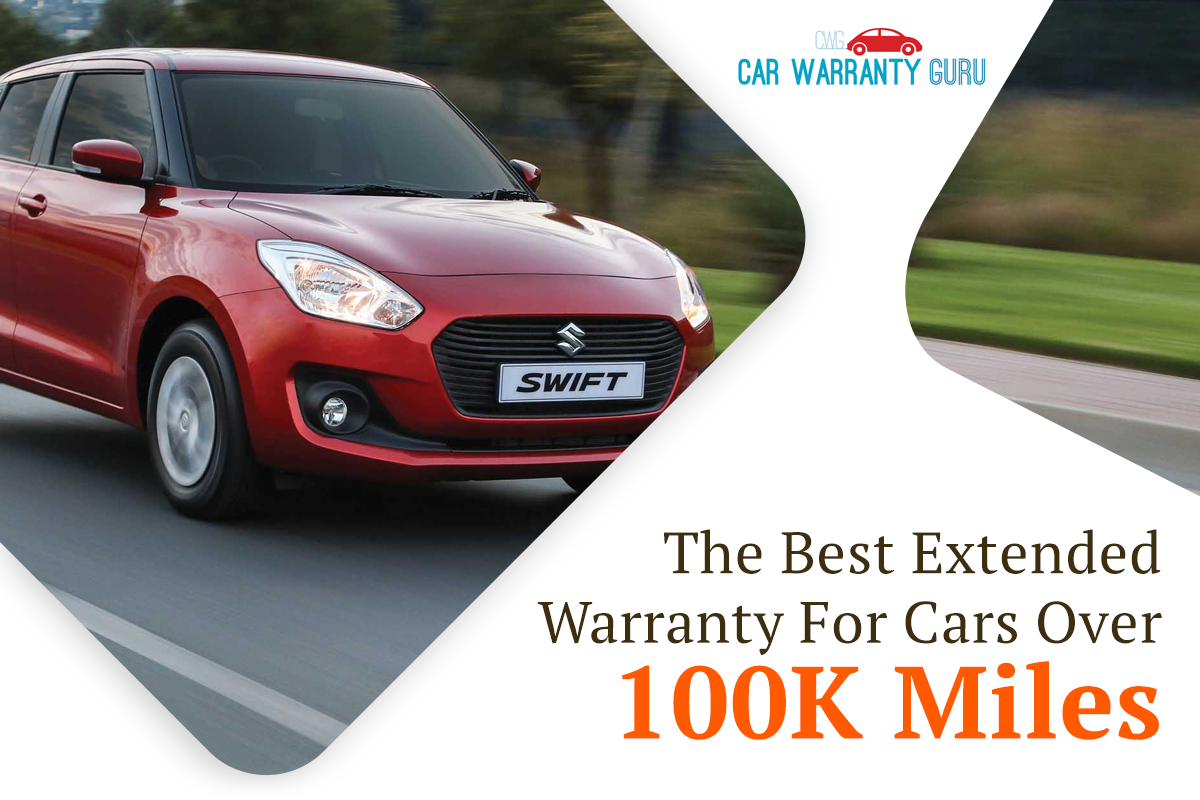 The Best Extended Warranty for Cars Over 100k Miles | High Mileage, Great Coverage
Cars are increasingly becoming more reliable, averaging with 11-year lifespans and an increase of 3 years compared to the 1995 models.
And longer years mean more time on the road and that means more incidences of wear and tear for your high mileage car.
Benefits of Getting an Extended Warranty for Your 100k Above-Mileage Car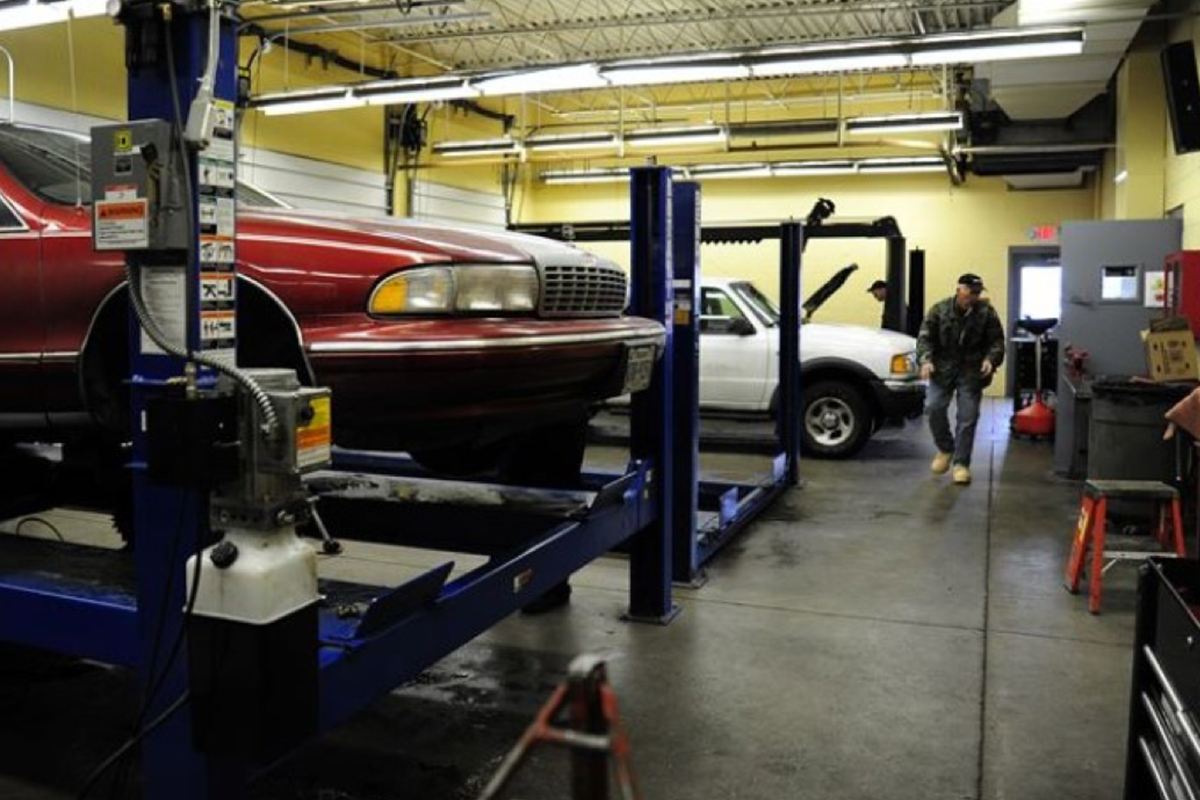 However, a majority of car components aren't built to last that long, which is why it would make sense if you take countermeasures. What better way of doing that than by getting a car warranty and match it with safe driving practices and proper maintenance?
1. Guarantee
There are a lot of good things you can get from an extended warranty, especially if you've got an "old" car, and of which is the assurance that your vehicle is going to be repaired at no or minimal cost to you. 
2. Savings
Getting an extended warranty will also help you save money.
It's like financing the potential repairs that your car might need at a very low cost. Also, there's a huge chance that there might be no out-of-pocket costs for you. Hence, your repair costs will be the monthly premium that you're going to pay for your availed plan.
3. Comprehensive Coverage
Extended warranties are a must-have because they offer more comprehensive coverage.
Cars usually come with a dealer's warranty, but that will expire upon reaching a certain mileage or age, usually upon reaching 100,000 miles or 3 years or whichever comes first.
Also, you don't have to worry about feeling limited because extended warranties encompass more parts and components.
4. Sense of Security
The security and thought of having an extended car warranty is another reason why lots of people want to get one. Nothing compares to the fact in knowing that your insurance will cover most repairs.
We might not anticipate our car to undergo an overhaul any time soon, but if ever that happens, can you afford the expensive bills?
5. Increased Resale Value
Getting an extended warranty for your "aging" car increases its resale value.
Choose a transferable warranty as much as possible and assure a higher resale value if you throw in your paid warranty.
Best Extended Warranties for 100k Above Mileage Cars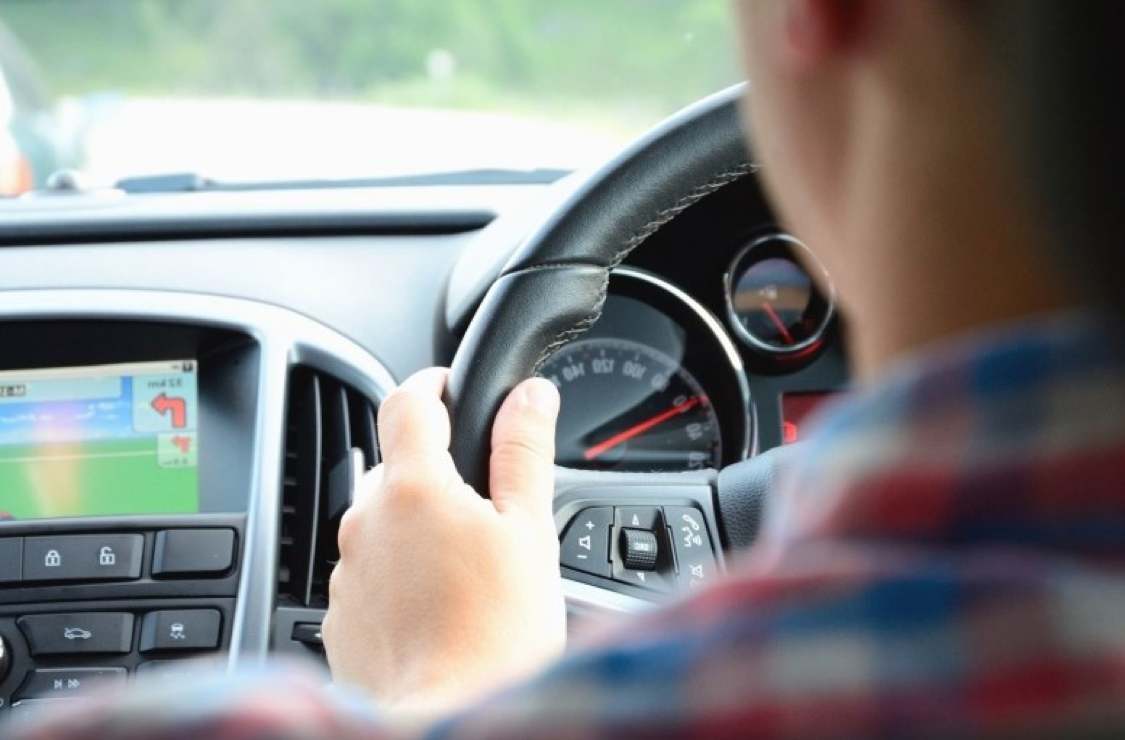 1. 
Our Top Pick! 
Endurance
Endurance is a direct provider of high mileage car warranty, a marked difference from third-party providers that you would usually find online. 
This means that if you file a claim for a damaged car component, then you can go straight to Endurance and deal with the same customer service staff as when you've bought the initial contract. 
However, they offer stricter and more limiting limitations on what vehicles can get the coverage. There are also fewer contract deals on offer.
Costs and Money Talk
The average price per mile hovers around $0.05, which isn't very expensive. Just slightly higher than the others as their competitors have a $0.04 average per mile.
Five percent is their average down payment and 24 months is their maximum pay period — both adhering to industry averages. Their reimbursement policies are also pretty good, but not that excellent. They've also got a $30 rental car reimbursement that's good for five days or $150.
High Reimbursement
Yes, it might not be the most affordable budget rental, but their $450 trip interruption makes up for it. They have the highest reimbursement policy that covers hotel and food accommodation for vehicle breakdowns on road trips. 
Their vehicle restrictions, coverage options, and reimbursement policies are all competitive, albeit a few cons such as slightly higher prices. 
Specialized Coverage for Hybrids and Electrics
Another thing that sets Endurance apart is that it offers specialized coverage on commercial hybrid and electric vehicles, as well as high tech components such as navigational systems.
This isn't offered by other car warranty companies because of the higher risk of payout. Luckily, Endurance isn't afraid to reimburse whatever damaged or repairs that happen with these fragile car components.
However, it is also more expensive, but for justifiable reasons. An added plus is their fast quoting process. They can provide a quote on multiple cars through email in just a few minutes.
Trade-in Value Payout
Endurance, however, limits its payout to a vehicle's trade-in value. They also offer 24/7 roadside assistance, as well as tire and fuel delivery, lockout, towing, and trip interruption services. This assures their clients that they don't have to worry when worse come to worst because Endurance will come to rescue them anytime.
2. Popular Choice: Carchex
Carchex is one of the best insurance companies when it comes to high-mileage cars.
They cover any car that is younger than 27 years old and has a mileage of fewer than 250,000 miles. 
So if you happen to depend on your 150k or of even higher mileage car for work, then get an extended car warranty.
Mileage Matters
Most auto warranty or insurance companies refuse to cover cars with 100k mileage to minimize the risk of paying out — except for Carchex.
The company's second-highest mileage restriction is 225,000 miles, while 172,000 miles is the average mileage limit in their services.
Contract Options
There are also a lot of contract options to choose from — 18 to be exact. This gives you a lot of choices to find one that caters to your specific needs.
Carchex's quoting process is also good, and they've got a very affordable average cost per mile. With an average of 2 cents per mile, you're getting a good quote from Carchex.
This goes perfectly with their five levels of coverage spread over their 18 contracts. There are a variety of policy plans to choose from, with their flagship plan covering a whopping 250,000 miles.
Coverage Levels
Their Titanium coverage covers six to seven-year terms and offers five plans. Other coverage levels are platinum, gold, silver, and bronze, with the last one covering the least number of components. 
Carchex also offers vehicle protection, inspection, auto finance, and roadside assistance, with the goal of ensuring the best possible driving experience of their clients.
Take up their vehicle inspection service and call 877-Carchex. The inspection report will then be sent to you via email within three days. 
3. Runner-up: CarShield
CarShield features 32 service insurance contracts and a whopping 250,000 miles maximum limit, making it the best choice if you're talking of mileage.
There are five exclusionary plans to choose from, giving clients some wiggle room in options for getting a bumper to bumper coverage.
Coverage options
Clients can also pick among five powertrain coverage options. This is perfect for high-mileage cars. What makes them even better is that they also offer insurance for motorcycles, a remarkable service for car insurance companies like them.
CarShield has the most number of options available and has extensive coverage. However, their quotes can be quite steep compared to our kings of the high mileage warranty. Also, CarShield only entertains person-to-person quotes which may be difficult with busy people on tight schedules.
31 car plans
Customer support also isn't the best, a good thing that CarShield has mileage limits that aren't very restrictive. Clients can choose from 31 plans and get a maximum 250,000 limit, making it very easy for one to choose the perfect deal to fit every lifestyle and budget because of the multitude of choices available.
Protection Plans – Comprehensive to Powertrain Plus
CarShield offers four major protection plans. These are a new car, comprehensive, powertrain plus, and powertrain. 
However, the comprehensive deal is the one suited best for high-mileage vehicles. This covers the car's transmission, engine, electrical system, air conditioning, starter, fuel, and water pump. If you want to get the most out of CarShield, then this is for you.
The Powertrain Plus is another choice you want to get if you've got a high-mileage vehicle. This covers a car's alternator, engine, water pump, transmission, air conditioning, and power windows.
Then there's the Powertrain option which is the most affordable deal CarShield has. It covers a vehicle's transmission, engine, and water pump.
Common Problems for Cars Over 100k Miles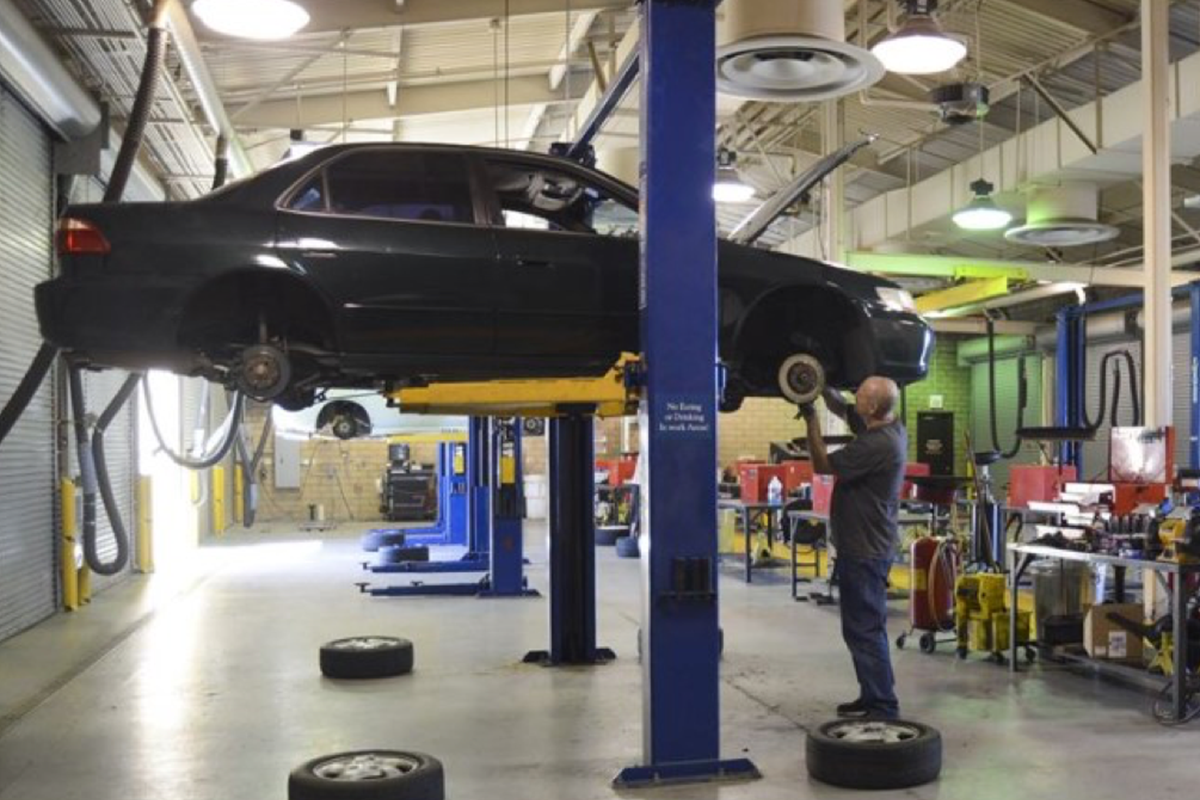 1. Powertrain Failure
Cars go through daily wear and tear, and one of the first things that wear out is the powertrain. Engines dying in old vehicles can be quite common, an extended warranty will breathe in new life to your car.
2. Faulty Transmission
A car that has 100,000 miles and above of mileage has a huge tendency of having transmission failures.
Getting a new one will cost you around $2,000 and sometimes even more. Change your transmission fluid once your odometer hits six digits. It'll just cost you a meager $100 to $250 at the shop. 
3. Electrical and Fuel System Issues
Electrical wirings and fuel system issues is also a common problem with cars that have 100,000 miles in its odometer.
Furthermore, the increasingly complicated technology makes electrical repairs in vehicles expensive. Take for example a primary filter replacement that can run to a whopping $200 or even $350.
4. Spark Plugs
According to a report by Popular Mechanics, 25% of cars that have 100,000 miles are in need of replacement spark plugs. These cost around $60 to $180 — which can be quite a chunk of money taken out from your pocket.
5. Wear and Tear Maintenance
You're going to need more oil changes the longer you keep your car with you, let's say around $100.
Belt replacements will also cost $100 to $200 for serpentines and $400 to $1,200 for timing belts and water pumps.
Power steering fluid, transmission fluid, and brake fluid also cost from $75 to $150. Meanwhile, alignment and coolant flush cost around $100 and $150, respectively.
Getting the Right Warranty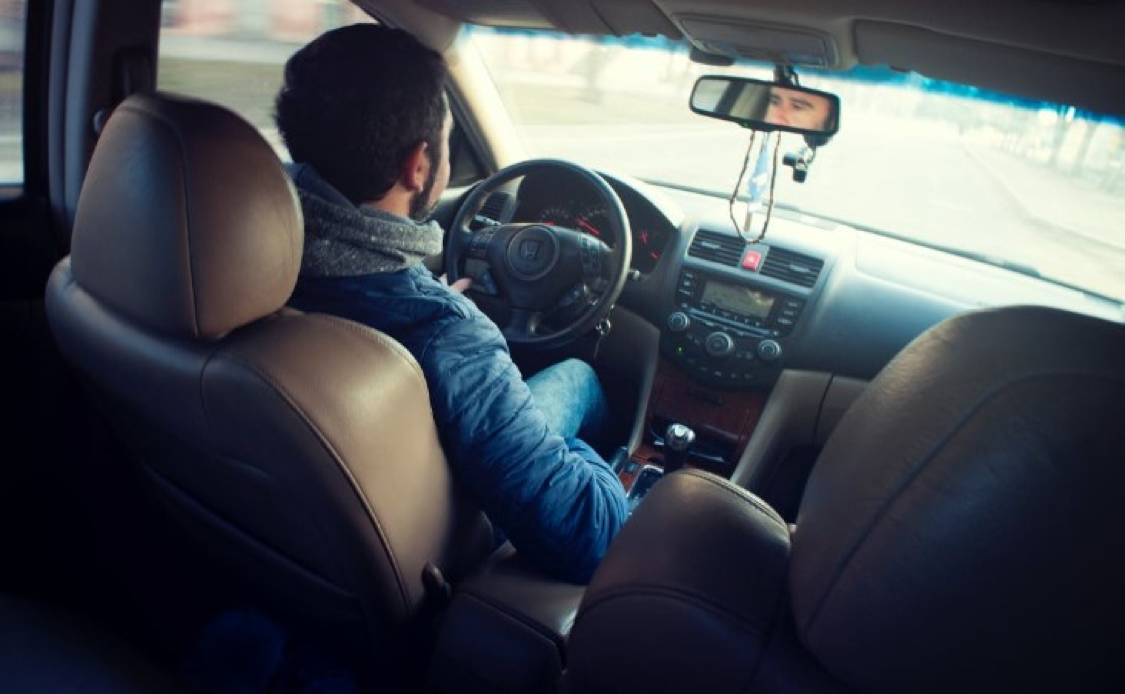 1. Know the exclusions and inclusions.
A good tip to bear in mind is always to know what is covered in the contract. Consult the list of exclusions in the deal or perhaps refer to your car's repair history to know which parts should be covered.
2. Settle for high-end deals.
You might opt for basic powertrain warranties if you've got an older car. However, you're getting a better bargain if you'll choose a bumper to bumper warranty plan that has more coverage, even if it means paying more.
They give you the best deal because you assure yourself that more parts will be covered, even if you pay a slightly more expensive premium monthly.
3. Know the rules.
Take note that extended warranties do not cover the number of miles you've put in. But instead, the total mileage of the car, regardless of the owner.
Know the terms and conditions that apply in the deal you're availing to prevent unnecessary issues in the future.
4. Research, research, research.
Research is a critical thing to master especially if you're searching for the best-extended warranty for a car that has got more than 100,000 miles.
Anticipate the things that could go wrong with your car and make sure that your warranty covers them. The make and model of your vehicle should always be taken into consideration because there are some exclusions on car parts depending on its brand and year model.
5. Keep a record of your car's repair history.
Knowing the problems your car encountered in the past and how frequently it happened helps you to decide on which extended warranty plan to get.
This is very important especially if you have a used car. If possible, ask for a detailed record of your car's repair history from the previous owner, together with their respective dates of service.
Having something to look at will not only help you know what to expect with your car but will also help you budget your finances.
6. Know your car goals.
All of us has our plans with our cars, such as modifying it someday.
Take note that doing so might void your warranty. Also, consider getting an extended warranty that'll increase your car's resale value if you plan on selling it in a few years.
Also, see to it that the warranty is transferable so that your car will be more sellable if you decide to sell it in the future. It will also help if you get one that has a rental car coverage or roadside assistance service if you're always on-the-go.
Conclusion

You can see how important it is to get an extended warranty especially if you've got a car that has already 100,000 miles clocked in its odometer. The chance of it breaking down anytime is higher than ever before, so why wait for your wallet to break. Get good cover.