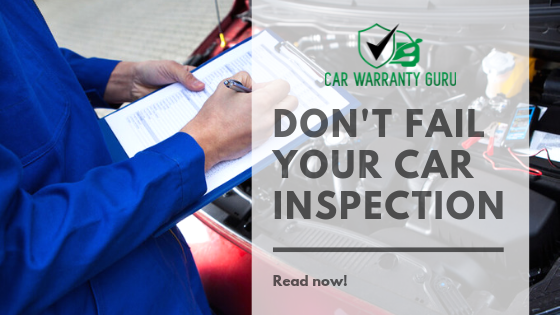 Car Inspection Cost and Requirements – Ready or Not
Safety and emission inspections are a given when you have any vehicle. But the mandated car inspections vary from state to state.
Alabama only requires a one-time car inspection, while 18 states demand annual or periodic tests for cars. Most exemptions are for vehicles older than 3 years. States such as Florida, Minnesota, and Kentucky have said goodbye to car safety inspections.
This article is going to guide you through the nitty-gritty you need to know. What gets checked? How much does it cost? All of that and more below.
Car Inspection Schedule
If you are doing regular maintenance on your car, then a periodic vehicle safety procedure won't be much of an issue. But if you have been remiss with your car care, it will cost you. Just a little car TLC can meet the government's standards.
Also, each state has its own requirements. Some states require detailed safety inspections. Other states only call for emission tests. And some will demand both. Illinois requires a comprehensive car inspection.
Exemptions and Other Rules
Most states exempt hybrids, diesel, and electric-powered vehicles. Others will also exempt older cars.
Most states exempt motorcycles, farm vehicles, and vintage vehicles. Others like Rhode Island require safety checks even for antique cars.
Get a Courtesy Inspection First
Dealerships usually give courtesy inspections before a government-required test. However, most new cars for up to 3-5 years are exempted from emission testing.
In courtesy checks, the car technician will eyeball your battery, air tire, valves, and filters components. And point out apparent repairs. Afterward, the inspector will recommend a thorough inspection.
Use Your Extended Warranty
A powertrain warranty will cover your exhaust system. If your car has any exhaust leaks or problems with the exhaust manifolds, your extended warranty can fix that for free.
However, if you don't take care of your car, that will void its warranty.
For example, if you hear strange sounds upon starting up or something similar. It's better to have the car inspected as soon as possible.
How Much is a Car Inspection?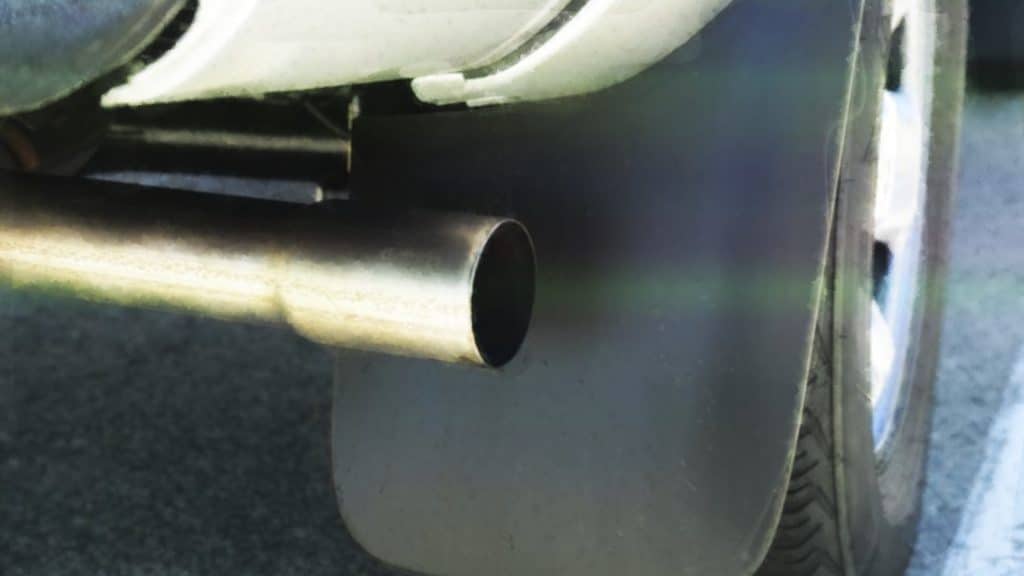 Expect to pay $150 to $250 to have a standard inspection.
Some shops and inspection services will also advertise a so-called point special.
The special only refers to inspecting a particular aspect of your car. Examples are wheel alignment, emissions, or the electrical system. Thus, you can have a more comprehensive inspection.
However, the more extensive the inspection, the pricier it becomes.
Non-Government Car Inspection Coverage
A complete vehicle inspection entails a comprehensive check-up of car parts.
A certified car technician assesses the condition of the different systems of your car. Some shops set their prices according to the number of systems that they will check.
What will a state car inspection cost?
States that require mandatory inspection will charge vehicle inspection fees. The fees depend on vehicle type and ownership status.
For private vehicles, an annual sticker will cost $10-$25 and $35-$45 for two years. Commercial cars and taxis will cost more.
What Will Happen If You Fail the Car Inspection?
In most states, you can get ticketed driving a vehicle that failed its safety inspection. Most will require re-testing for emissions checks after a set period of time.
Car inspections are requirements for registering your car. This also includes VIN (Vehicle Inspection Number) checks. Most states require a VIN inspection for out-of-state and transfer-of-ownership vehicles.
You can apply for an Economic Hardship Waiver if you cannot afford to repair your car.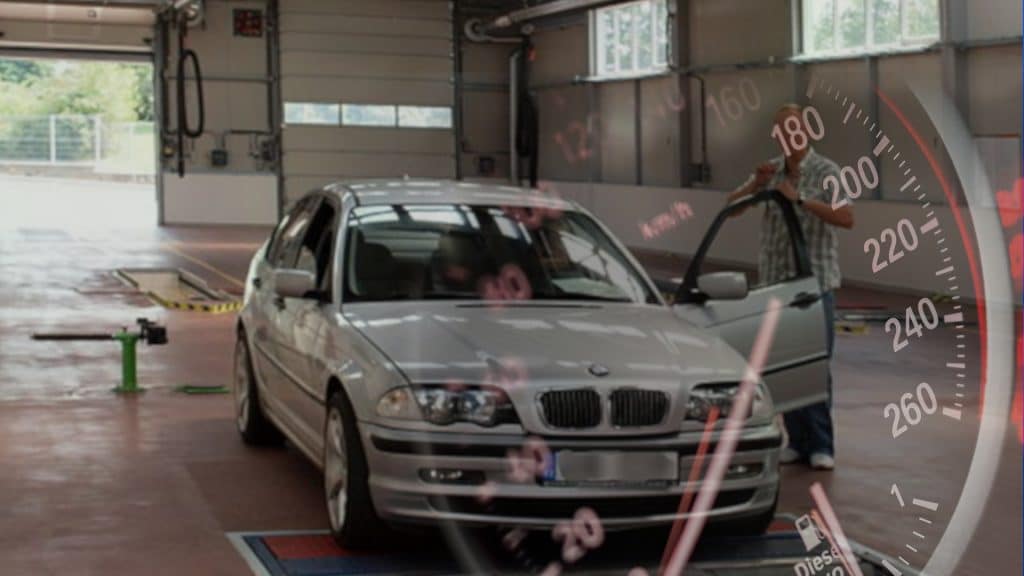 Car Inspection Near Me – State Requirements
Alabama
Alabama's DMV only requires a car inspection.
Arizona
Arizona requires emission inspections in the Tucson and Phoenix metro areas.
California
The state requires biennial emission inspection. Use the smogcheck.ca.gov website to check if your zip code is exempted.
California requires a VIN check for out-of-state vehicles.
Colorado
Colorado requires emission and safety tests for residents of Broomfield, Denver, Boulder, Douglas, and Jefferson. Selected areas of areas Adams, Larimer, Arapahoe, and Weld counties are also required.
Connecticut
The state requires biennial emission tests. A test will cost $20.
Delaware
Delaware requires safety and emission testing every 2 years.
Florida
Florida mandates VIN and odometer verification for out-of-state vehicles.
Georgia
Georgia requires annual emission tests within the metro Atlanta area.
It also exempts RVs, motorcycles, diesel powered, and motor homes. New cars for up to 5 years are also exempted.
The Clear Air Force offices in Atlanta can assist you with the car inspection.
Hawaii
The state requires safety and emission testing, especially for older. Prepare at east $19.19 for you inspection fee. Hawaii also enforces a $50 late charge if you don't submit your car for a safety inspection on its due date.
Idaho
Idaho only requires biennial emission testing in Ada and Canyon counties.
Illinois
Illinois conducts strict biennial safety and emissions checks. However, it also exempts certain ZIP codes.
Indiana
The state requires biennial emissions inspections in Porter and Lake counties.
ndiana however only tests vehicles manufactured after 1976 and with a weight of fewer than 9,000 pounds.
Kansas and Kentucky
Both states only require VIN cehcks when you are registering your vehicle for the first time.
Louisiana and Maine
The three states have similar policies, with only certain counties subject to an annual inspection.
Maryland
Only 13 counties are implementing mandatory inspections.
There are certain exemptions that may apply from county to county.
Missouri
MI requires car inspections only after the first 5 years of car ownership. However, this only applies to vehicles without safety issues
Montana
The states doesn't require any car inspection
Nebraska
Nebraska requires VIN and safety inspections for all out-of-state vehicles
The state exempts salvaged vehicles, motorboats, and trailers from inspections
Nevada
Nevada requires annual emission testings for Las Vegas and Reno
Out-of-state vehicles are checked for VIN inspection before registration
The state also exempts new vehicles for the first 2 years, hybrids for the first 5 years, and vehicles from 1968 or earlier from inspections
New Hampshire
NH mandates annual safety inspection and emission testing for cars made in 1996 and onwards.
The state requires an inspection on the date of your next birthday when you buy or transfer a new car.
New Jersey
The state requires biennial emission testing for all vehicles except for selected vehicles.
It also requires safety inspections for all commercial vehicles except for the first 5 years of new cars.
New Mexico
New Mexico requires biennial emission testing in Bernalillo County (Albuquerque and surrounding areas) except for all-electric and diesel cars. Cars from 1982 or earlier are also included int he exemptions.
The state requires VIN checks for all out-of-state vehicles before registration
New York
New York's strict regulations include annual simultaneous safety and emission testing
The state also requires all vehicles made in 1996 and onwards to pass an OBDII test. Older cars must pass a visual inspection.
New cars for the first 2 years and vehicles older than 26 years are exempted from emission tests.
North Carolina
North Carolina requires annual safety inspections except for vehicles aged 35 years or older.
It also requires emission tests in nearly half of its counties
The state also exempts diesel cars, automobiles made in 1995 or earlier, and farming vehicles from emission testing
North Dakota
The state does not have any safety inspection or emission testing whatsoever.
Ohio
Ohio requires emission testing for vehicles older than four years and beyond but only around metro Cleveland.
The state also exempts cars older than 25 years.
Inspection schedule are based on an odd-and-even scheme.
Oklahoma
The state requires VIN checks for out-of-state vehicles prior to registration.
Oregon
Oregon requires emissions testing in metro Portland and Medford. However, it exempts vehicles made in 1975 or earlier.
The state also does VIN checks for cars new to Oregon and out-of-state vehicles.
Pennsylvania
The state requires annual emission tests for a third of its counties including Philadelphia and Pittsburgh areas.
It also has annual safety inspections and VIN checks but exempts diesel vehicles.
Pennsylvania also mandates semi-annual safety checks for commercial vehicles. And it only exempts vehicles with antique license plates.
The state's strict regulations also require checks in authorized testing stations. The safety inspection includes an exhaustive inventory of checks.
Rhode Island
RI calls for biennial safety and emission inspection.
The state also requires VIN inspection for out-of-state vehicles.
Antique cars with antique license plates must pass safety inspections. However, the state exempts them from emission testing. It also prohibits antique cars from driving along main highways.
Rhode Island has designated inspection stations. Be prepared for a complete and exhaustive safety check.
South Carolina
The state does not require any safety or emission testing. However, it levies property taxes on vehicles.
 
South Dakota
There are no required vehicle inspections in the state.
 
Tennessee
The following counties require annual emissions tests alongside registration: Hamilton, Davidson, Sumner, Rutherford, Wilson, and Williamson.
The exempted vehicles are: first-time registrants, cars made in 1975 or older, motorcylces, and vehicles weihing 10,500 pounds or more.
The state has designated testing stations.
Texas
The state requires annual emissions inspections in selected urban centers. The regulations also vary from county to county.
Texas also has annual safety inspections and designated authorized stations.
However, it exempts new cars for the first 2 years, motorcycles, and diesel and cars older than 25 years old.
Utah
Utah requires state-wide safety inspections for 4, 8, and 10-year old vehicles. From then on, it requires annual safety checks.
The state only requires biennial emissions testing in the following counties: Salt Lake, Cache, Utah, Davis, and Weber. However, cars 6 years and older are tested annually.
Utah exempts diesel and vehicles from 1967 or older.
Vermont
Vermont requires annual safety inspection in authorized stations. The station must post either a flat fee or an hourly rate and inform vehicle owners.
It also mandates annual emissions testing for vehicles made in 1996 and up.
The state also requires VIN checks for out-of-state cars.
Virginia
Virginia requires a comprehensive annual safety inspection which includes fuel to exhaust systems.
It will also consider the validity of your out-of-state inspection sticker until its expiration.
The state also mandates biennial emissions testing in the following areas:
Arlington, Fairfax, Alexandria, Falls Church, Manassas Park, Manassas, Loudoun, Stafford, and Prince William counties.
Virginia exempts the following vehicles from emissions tests: qualifed hybrids, solars, and electrics, cars 25 years and older, motorcycles, and heavy-weight vehicles weighing 10,000 or more.
Washington
Washington only requires emissions tests in the counties of King, Clark, Pierce, Snohomish, and Spokane. You can only have your car tested in an authorized station.
The state also exempts qualified hybrids, motorcyles, 2009 cars or newer, and diesel vehicles weighing 6,001 pounds or less.
VIN checks are mandatory for out-of-state vehicles.
West Virginia
WV requires annual safety inspections.
Also, the state exempts vehicles bearing safety stickers from Louisiana, Mississippi, New Hampshire, New York, Missouri, Texas, Utah, Oklahoma, and Wyoming until the validity expires.
Wisconsin
Wisconsin calls for mandatory biennial emissions tests in the following areas: Washington, Racine, Milwaukee, Kenosha, Ozaukee, Kenosha, Sheboygan, and Waukesha.
The state, however, only requires tests for non-diesel vehicles made in 1996 or newer and that are ODBII-compliant.
Only authorized service centers can hold accepted emissions tests.
Wyoming
Wyoming requires VIN checks for out-of-state vehicles.
What do they check in a car safety inspection?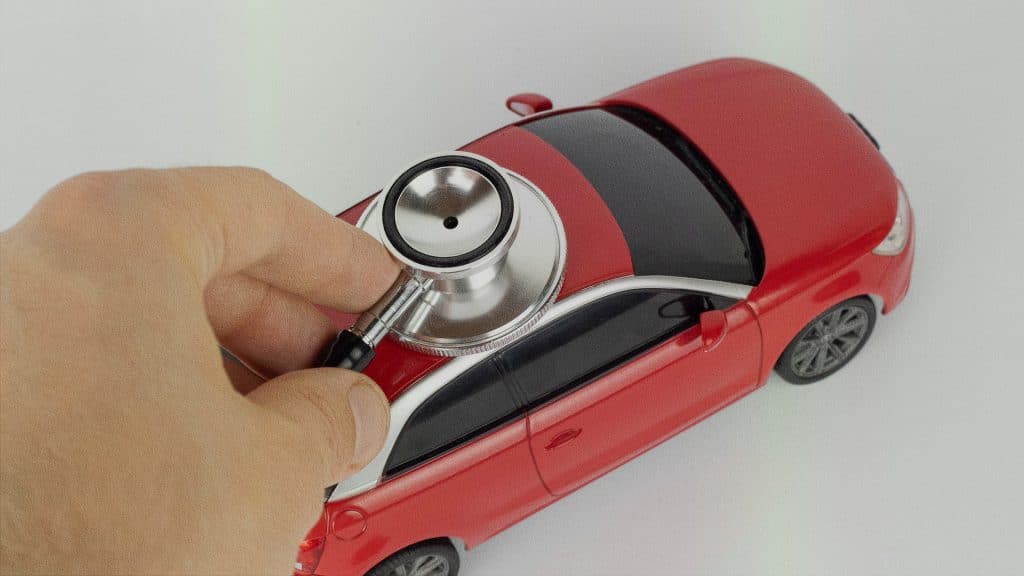 Exhaust System
The exhaust system is inclusive of the oxygen sensor, muffler, tailpipe, and the exhaust pipe and manifold.
Remember, abnormal noises can be an indicator that the exhaust is up for inspection. Also black smoke from the exhaust pipe is a basis to check your exhaust system.
You can have your exhaust system car problems repaired for free if your car is covered by an extended warranty.
Alignment and Tires
Most safety inspections also covers tires and its alignment. The car technician will check for misalignment, pressure and tread depth of the tire and TPMS light.
Suspension and Steering
Wobbly vehicles may have problems with either steering or suspension. The car safety inspector will check the parts center link, pitman arm, U-Joint, and bushings. The inspection will also check your car's ball joints, shocks-struts, and the tie rod ends.
A bumper-to-bumper extended car warranty will cover the repairs if you fail the test.
Brakes
The brakes are crucial for driving and vehicle safety. It is a big no-no to travel on a faulty brake system for your car. A safety inspection will usually assess the thickness of the rotor and pad of the brakes.
Most states also assess the parking brake system,  including the hoses and amount of brake fluid. They also inspect components like calipers, wheel cylinders, and ABS.
One for the Road
Do an eyeball inspection of your car before you go to your state's car inspection station to save on money. Save on cash and time with some preemptive maintenance. Remember, an ounce of prevention is better than a pound of cure.