7 Questions You Should First Ask Yourself Before Buying an Extended Used Car Warranty
Are you planning to buy an extended used car warranty on your vehicle? Or perhaps you're thinking of a new car?
The first thing most used car buyers or new car owners naturally do is to research what car they're going to buy and how much to spend on it.
However, only a few put effort into researching the add-ons that go with the car.
What Is an Extended Warranty?
First off, extended warranties are the most common features that are offered along with a new or used car.
They're also called extended service contracts, mechanical breakdown insurance, vehicle protection plans, and service agreements.
It is a kind of contract that features an agreement to cover any repairs and replacements on your car after the initial warranty has expired.
Extended Service Contract Inclusions
Inclusions vary from company to company and plan to plan. But they usually don't cover routine maintenance and wear-and-tear services.
Inclusions will usually cover tire, brake pad, and oil changes, as well as air cleaning. There are also other plans that extra features like roadside assistance, towing, and trip interruption protection.
How Much, How Far
Sometimes, you have to pay deductibles before the plan starts. Some companies will require you to pay in full. Extended warranties are typically operational for a set number of miles, years, or sometimes both.
There are also other warranty services that offer wrap policies which provide extended repair coverage on your car except for its powertrain. However, there's a lingering amount of risk when you buy an extended warranty.
It's either you pay thousands of dollars on insurance you'll never use, or get a severe component failure that could have cost you thousands of dollars more if you haven't bought the warranty.
Think Through Your Plans
First, car dealers want you to make a bigger purchase. Because of this, car buyers are at risk of spending unnecessarily if they don't know which add-ons to get and which ones to avoid.
Whichever the case is, it's crucial that you first ask yourself these questions to get the right bumper to bumper warranty or any extended warranty tier you plan to purchase.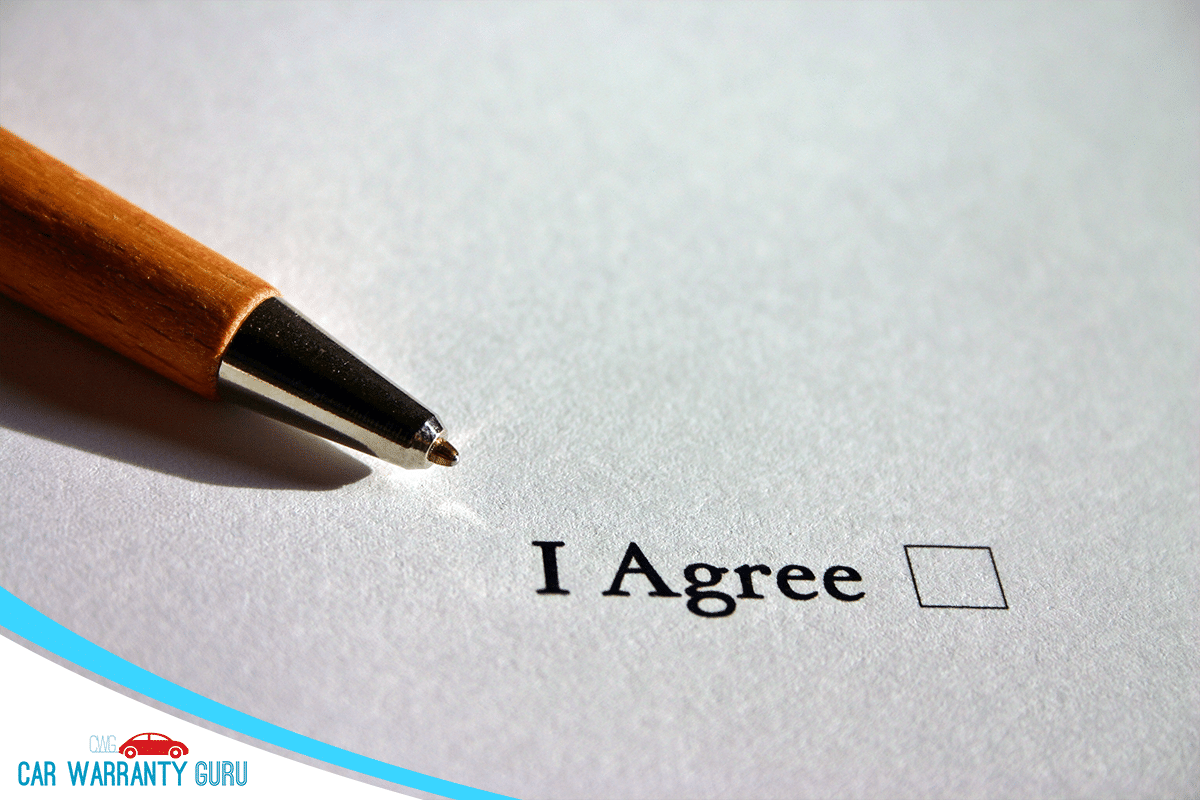 1. Should I Buy a CPO?
Certified Pre-Owned (CPO) cars should be anyone's first choice if buying a used car. First, that car is backed by the manufacturer. That vetted vehicle may have undergone small repairs before getting the certification. But you can bet your life that any car that had any repair won't be getting that CPO mark.
2. Do I Need an Extended Warranty?
So, do you need an extended warranty? Are you the kind of person who's going to have trouble sleeping as soon as the warranty of your car expires?
Do you always worry about the possible expenses you have to spend on your car in the future? Or perhaps you put in so much mileage on your car that you end up finishing your warranty's miles?
If so, then you better get an extended warranty.
Or Maybe Not
But maybe you are disciplined enough to put away a few thousand dollars a month in your emergency fund to pay for possible repairs in the future. If this is the case, then you can snub extended warranties.
Also, gauge your financial status first and see whether you can pay for it in the long run.
3. Where Can I Get My Car Serviced?
Where will your car get serviced? This is very crucial.
Do you have a single specific repair shop where you'll go to in case your car breaks down? Is it near you? What will you do if your vehicle breaks down, especially while you're traveling? Do you have a shop where you can go directly and accept your warranty?
4. Used Car or New Car Warranty?
Ask yourself – how long am I planning to keep this car?
Also, estimate the number of miles you're probably going to put in annually. Then compare them to the factory powertrain and bumper-to-bumper warranties offered by the car dealer.
Likely Scenarios
An excellent example of this is if you're planning to buy a 2018 Honda Civic with a five-year 60,000-mile warranty.
However, you plan to sell it for six years. If this is the case, then you better not get an extended warranty.
But if you are to keep your vehicle for ten years, but it only has three-year/30,000-mile insurance, then getting an extended warranty is a good choice.
Car Reliability Is a Buying Factor
Also look at your vehicle's reliability. Cars that have high marks are less prone to damages
When buying a used car, better get a pre-purchase inspection from an independent mechanic. The car's problems will be noted, as well as the likely issues you're going to face in the future.
Finally, get an extended warranty if you're getting a car with high mileage.
5. What Is My Coverage?
Reputable extended car warranty companies usually offer inclusionary and exclusionary extended warranty coverage.
Inclusionary warranties cover only specific items mentioned in the contract. Although, it's better to get an exclusionary contract.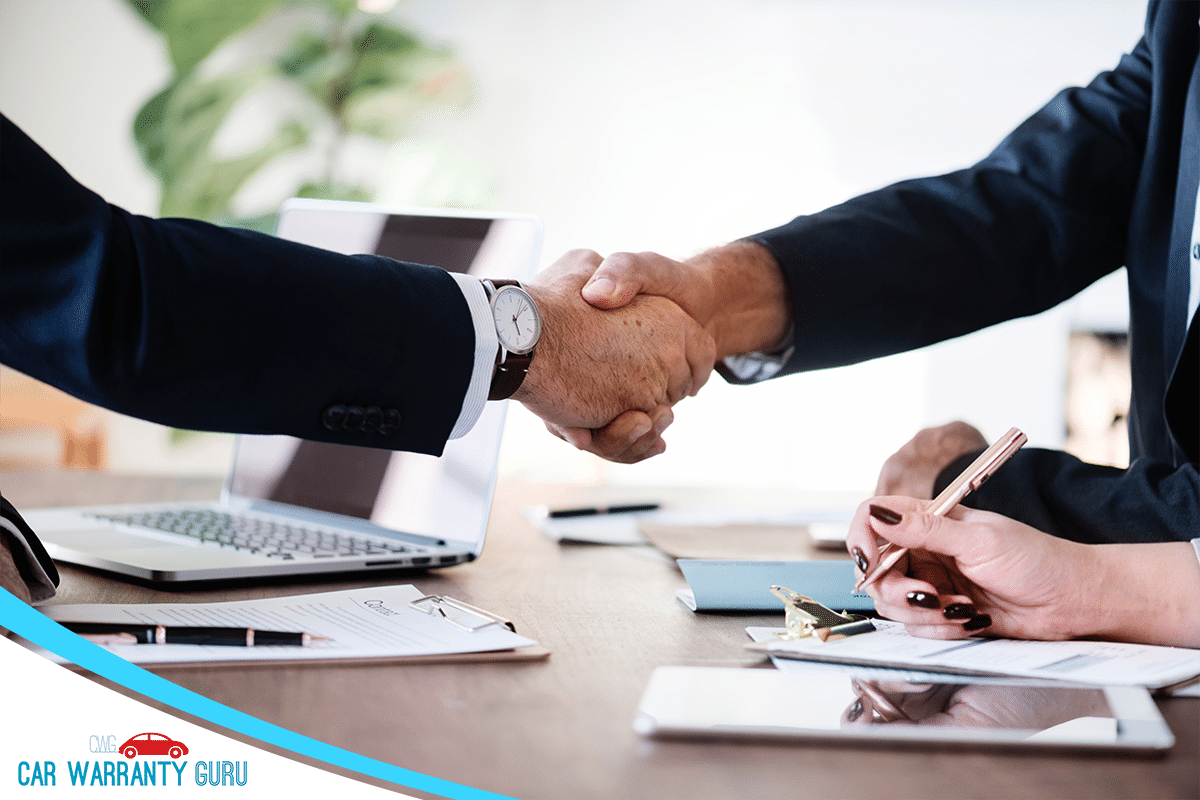 Review the Contract
However, you need to review the entire contract to ensure that expensive items aren't excluded. Also, exclusionary contracts are usually more costly.
Also, extended warranties that have little to no deductibles still cost more than those that have high deductibles.
Don't Settle for Less
When getting insurance, don't settle for the brochure given to you. Instead, insist on getting the actual agreement before diving into the purchase.
This way, you know the real terms and conditions. Remember, brochures are just marketing paraphernalia. They're designed to make people buy.
6. Which Extended Warranty Should I Choose?
Choosing the right extended warranty isn't as simple as you think it is.
There are countless choices out there, with each offering different prices and features. There are some that are backed by the manufacturer, while there are others that are coming from car warranty companies or individual dealers.
Never jump into a quick decision.
Contracts Are Very Complex
Know how you're going to get repair reimbursements.
Do you need to pay out-of-pocket costs while waiting to get reimbursed?
Is there a waiting time before the warranty company initiates the repairs? The shorter the waiting time, the better.
There are even other companies that implement repairs as soon as the situation is reported.
Also, determine if the contract is transferable or not.
Assuring the next owner that repairs are covered will go a long way when looking for a buyer. Additionally, your car's resale value will also increase.
7. Who Is Backing the Warranty?
Know the company behind the extended warranty.
There are also warranties supported by independent companies that aren't connected to the manufacturer or dealer.
This would be a good time to review the different car warranties on the market.
The Bottom Line
When buying a new car from a dealership, you are guaranteed to get an extended warranty. However, you also have the freedom to get one from insurance companies or even lenders. You can even get one from banks or credit unions even if they're not financing your car.
Carefully evaluate coverage and if they include extras such as 24/7 towing service and roadside assistance into your calculations.
Separate Warranty and Auto Prices
It's also not a good idea for you to include the cost of an extended warranty with the vehicle price.
First, the seller can use this to hide the contract's actual cost. The finance manager of the dealer can sell the warranty and add a meager $29.99 monthly to your premium. And if you do the math, you'll end up spending $2,160 for a six-year car loan.
Second, you want to avoid paying any interest on the warranty cost.
Although there might be companies that offer 0% finance, most will require you to pay your auto loan's same rate.
And third is that you increase the risk of owing more than your car's worth. So the best advice would be to pay up front if you're getting extended warranty coverage.
One for The Road
Extend you car's life and your wallet's buying power by avoiding these 7 driving habits.